Welcome to our visual tour of Etobicoke's unique landscaping features. We're excited to take you on a journey through the stunning gardens and natural spaces that make this area so special. From manicured lawns to wildflower meadows, we'll show you the breadth and beauty of Etobicoke's outdoor spaces.
As you explore our visual tour, you'll see the creative touches that make Etobicoke's landscaping stand out. With a focus on both aesthetics and practicality, each outdoor space has its own unique character and charm. We're proud to showcase the hard work and dedication of the landscapers who have transformed Etobicoke into a natural oasis.
So sit back, relax, and enjoy our visual tour of Etobicoke's unique landscaping features. We hope it inspires you to bring some of these elements into your own outdoor spaces.
Landscaping Etobicoke: Transforming Outdoor Spaces
At Landscaping Etobicoke, we pride ourselves on transforming outdoor spaces into beautiful and functional areas that enhance the overall aesthetic of properties across Etobicoke. Our expert team is dedicated to delivering unique landscaping features that exceed our clients' expectations.
Our Process
Our process begins with an initial consultation to identify our clients' needs and goals for their outdoor space. We'll discuss design ideas, preferred materials, and any budget constraints to create a customized plan that meets your specific requirements.
Our team then gets to work, creating detailed 3D renderings and blueprints to provide a visual representation of the final product. We use only premium-quality materials and innovative techniques to create one-of-a-kind features that are not only visually appealing but functional as well.
Our Services
At Landscaping Etobicoke, we offer a wide range of services to transform outdoor spaces of any size or style. Our services include:
Custom garden design
Stone and interlocking paver installation
Water feature installation
Outdoor lighting installation
Deck and fence installation
And much more!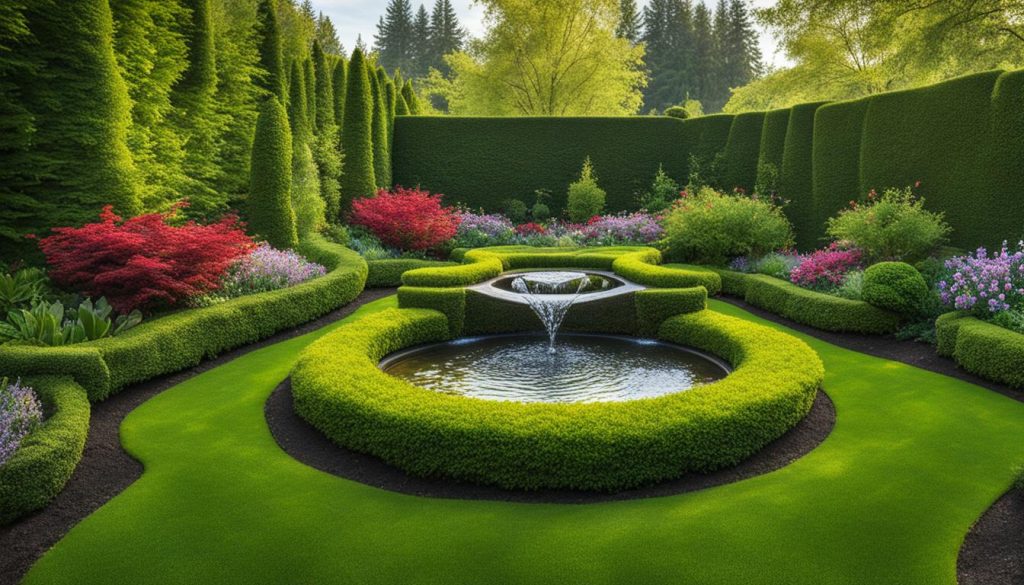 Our expert team can handle all aspects of your landscaping project, from design to installation to ongoing maintenance. We are committed to providing exceptional customer service and ensuring that your outdoor space is not only beautiful but also functional and practical for everyday use.
Why Choose Landscaping Etobicoke
With years of experience and a team of highly skilled professionals, Landscaping Etobicoke is the go-to company for transforming outdoor spaces across Etobicoke. We offer competitive pricing, exceptional customer service, and a commitment to quality and excellence in everything we do.
Don't settle for a bland, uninviting outdoor space. Contact Landscaping Etobicoke today to transform your outdoor space into a beautiful, functional oasis.
Creative Garden Designs: Adding Charm and Personality
At Landscaping Etobicoke, we believe that gardens should reflect the personality and style of their owners. That's why we specialize in creative garden designs that add charm and personality to outdoor spaces. Whether you prefer a whimsical, romantic garden or a contemporary, minimalist design, we can help bring your vision to life.
One of our favorite techniques for adding charm to a garden is the use of vintage and repurposed items. For example, we love incorporating old wheelbarrows, watering cans, and other rustic elements into our designs. These items add a touch of whimsy and nostalgia to the garden and create a warm and inviting atmosphere.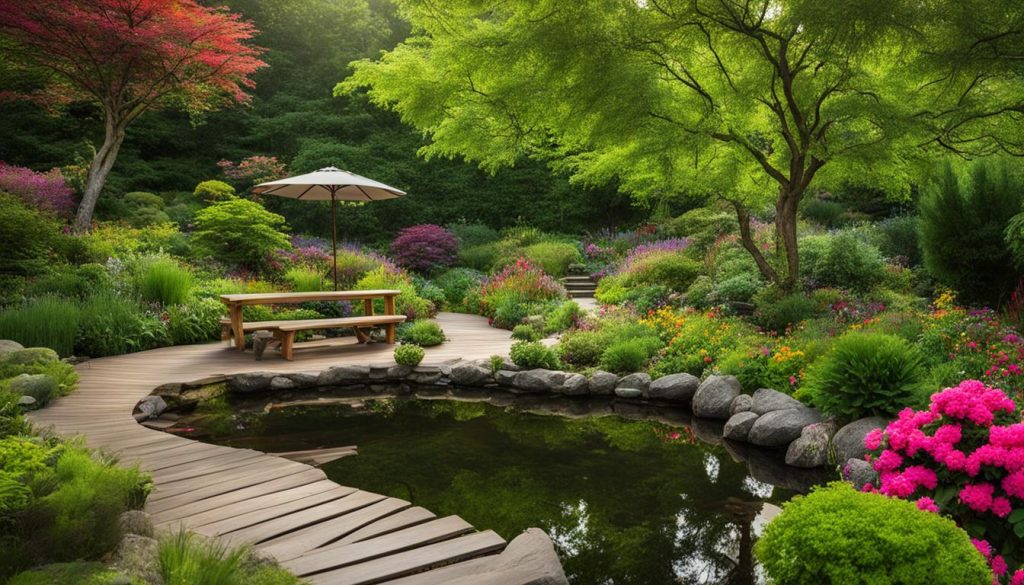 Another way we add personality to our garden designs is by using unique and unexpected plant combinations. We love mixing different textures, colors, and heights to create a visually interesting and balanced garden. For example, we might pair delicate, feathery grasses with bold, spiky succulents to create a striking contrast.
We also take inspiration from the architecture and design of the surrounding area when creating our garden designs. By incorporating elements that complement the style of the house, we create a cohesive and harmonious look that enhances the overall beauty of the outdoor space.
Benefits of Creative Garden Designs
Creates a unique and personalized outdoor space
Adds charm and character to the garden
Increases the overall beauty and value of the property
Provides a peaceful and relaxing environment
Encourages a connection with nature and promotes well-being
If you're looking to add charm and personality to your outdoor space, Landscaping Etobicoke can help. Our expert team will work with you to create a garden design that reflects your personal style and enhances the beauty and functionality of your property. Contact us today to get started!
Natural Oasis: Preserving the Beauty of Etobicoke's Natural Spaces
When we talk about Etobicoke's unique features, it's impossible not to mention its breathtaking natural spaces. From the Humber Bay Park to the James Gardens, this area is blessed with some of the most beautiful outdoor areas in Canada. At the core of its beauty are the natural elements that give Etobicoke its unique personality and character.
As much as we appreciate the value of well-designed landscapes, it's essential to recognize the importance of preserving these natural elements and ensuring they remain intact for future generations to enjoy. This is where the concept of a "natural oasis" comes into play – creating spaces that are in harmony with nature and that promote a healthy and sustainable environment.
The Importance of Preserving Beauty in Etobicoke's Natural Spaces
The preservation of beauty in Etobicoke's natural spaces is not just about aesthetics. It's about preserving the ecological balance and ensuring that these areas continue to provide habitat for the wildlife that call them home. The natural spaces in Etobicoke are vital for the health and well-being of the community and the environment as a whole.
That's why various initiatives have been put in place over the years to protect and enhance these natural spaces. For example, in James Gardens, the City of Toronto has installed a rain garden to improve water quality and manage flooding while reducing the impact on the Humber River. Similarly, the Humber Bay Park East features a butterfly habitat, providing a unique opportunity for visitors to observe these beautiful creatures in their natural habitat.
The Ecological Importance of Etobicoke's Natural Oasis
The natural oasis in Etobicoke plays a crucial ecological role in the area. The greenspaces act as carbon sinks, sequestering and storing carbon dioxide from the atmosphere. They are also a vital part of the water cycle, filtering and purifying water as it flows through the ecosystem.
Additionally, these natural spaces are home to a wide variety of flora and fauna. The James Garden, for example, is home to over 70 species of birds, making it a popular destination for birdwatchers. The Humber Bay Butterfly Habitat is home to several species of native butterflies and provides important habitat for migratory species, such as the Monarch Butterfly.
Conclusion
There's no question that Etobicoke's natural oasis plays a significant role in creating a healthy and sustainable environment for the community. By preserving the natural beauty of these areas, we ensure that they continue to provide a habitat for wildlife, a place for visitors to relax and connect with nature, and a valuable ecological function for the community.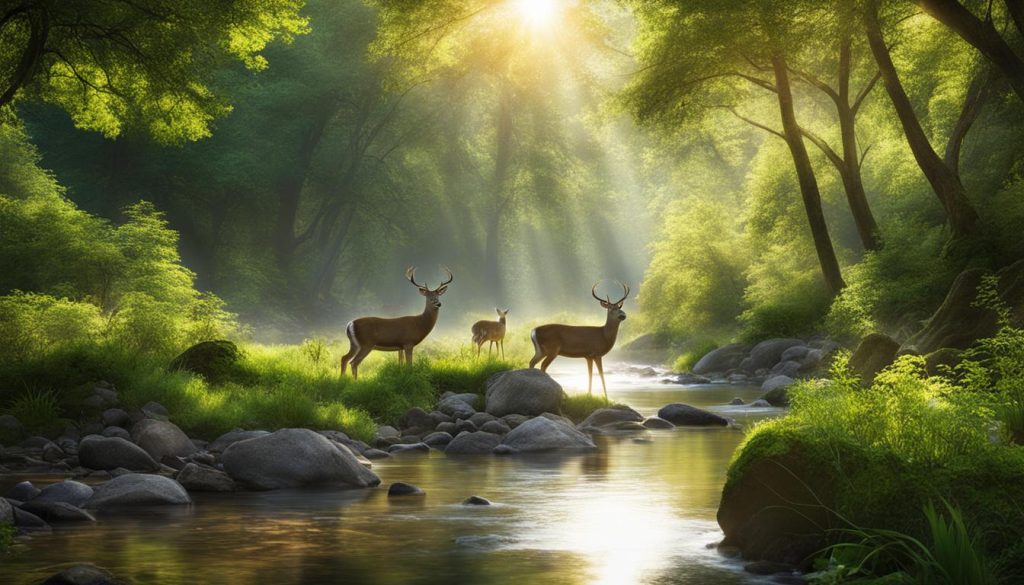 Innovative Landscaping Elements: Pushing Boundaries
At Landscaping Etobicoke, we believe that outdoor spaces should be more than just functional; they should be truly remarkable. That's why we're always pushing the boundaries of what's possible in landscaping design. We're constantly exploring innovative landscaping elements that can take your property to the next level.
Living Walls
One of the most exciting landscaping trends in recent years is the living wall. These vertical gardens add depth and texture to outdoor spaces, while also providing multiple benefits. Living walls can help purify the air, reduce noise pollution, and even improve the energy efficiency of buildings. At Landscaping Etobicoke, we specialize in creating custom living walls that are both functional and visually stunning.
Fire Features
Nothing brings people together like a crackling fire on a cool evening. That's why we love incorporating fire features into our landscaping designs. From fire pits to outdoor fireplaces, these features create a warm and inviting atmosphere that's perfect for entertaining. We're always on the lookout for new and innovative ways to incorporate fire into our outdoor spaces, and we'd love to help bring your ideas to life.
Sustainable Landscaping
At Landscaping Etobicoke, we're committed to creating outdoor spaces that are not only beautiful but also sustainable. From using native plants that require less water and maintenance to installing permeable paving materials that allow rainwater to soak into the ground, we're always looking for ways to minimize our impact on the environment. If you're passionate about sustainability, we'd love to work with you to create an outdoor space that reflects your values.
When it comes to innovative landscaping elements, the possibilities are endless. Whether you're looking to create a unique focal point in your garden or transform your entire outdoor space, Landscaping Etobicoke has the expertise and creativity to help you push the boundaries of what's possible. Contact us today to learn more about our services and see how we can bring your outdoor space to life.
FAQ
What kind of unique landscaping features can I expect to see in Etobicoke?
In Etobicoke, you can experience a wide range of unique landscaping features, from stunning gardens with vibrant blooms to thoughtfully designed outdoor spaces that maximize functionality. The area is known for its beautiful green spaces, breathtaking waterfront views, and creative use of natural elements in landscaping.
How does Landscaping Etobicoke transform outdoor spaces?
Landscaping Etobicoke specializes in transforming outdoor spaces by combining their expert knowledge with innovative design techniques. They take into consideration the specific needs and preferences of each client to create custom landscaping solutions that enhance the beauty and functionality of properties in Etobicoke. From creating visually appealing garden designs to installing hardscape elements, Landscaping Etobicoke has the expertise to transform any outdoor space.
What makes creative garden designs in Etobicoke unique?
Creative garden designs in Etobicoke are characterized by their charm and personality. Landscapers in the area utilize innovative techniques and unique plant choices to bring a distinctive touch to gardens. From incorporating whimsical elements to creating visually appealing focal points, these creative designs add an extra layer of beauty and uniqueness to Etobicoke's landscapes.
How are Etobicoke's natural spaces preserved?
Etobicoke takes great pride in preserving the beauty of its natural spaces. Through careful planning, environmental stewardship, and community involvement, the area ensures that its natural oasis remains protected. Efforts include conservation initiatives, responsible development practices, and the establishment of parks and green spaces for the public to enjoy while preserving the ecological importance of these areas.
What innovative landscaping elements can be found in Etobicoke?
Etobicoke is known for its forward-thinking approach to landscaping, constantly pushing boundaries in design and techniques. Innovative landscaping elements such as vertical gardens, eco-friendly irrigation systems, and sustainable materials are commonly used in the area to create unique and environmentally conscious outdoor spaces. These elements not only enhance the aesthetic appeal but also contribute to the overall sustainability of the landscape.